Xperia XZ eventually released by Sony. Sony issued this phone at the IFA electronics exhibition in 2016. The exhibition was held in Berlin electronic Germany. The phone is able to answer all the needs that you need. This phone has a wide range of advantages of battery life, camera, performance, design, and feature advantages. Sony created this phone with a variety of new features. Sony still uses Sony's premium design is a typical latest generation. This design is called the Unified Design, which has rounded edges. This design also has a smooth transmission between the back and front. The phone also uses a special material called with ALKALEIDO. It is a combination of aluminum which is very comfortable to the touch and anti fingerprints.


Xperia XZ
The phone also has the ability of anti-water because it comes with IP68 certification. This phone has a thickness of 8.1 mm. The weight of the phone is just 161 grams so you can hold the phone with ease. This phone has a choice of attractive colors like Platinum, Black Mineral and Forest Blue. This phone is the first mobile phone Sony that has a USB port Type C. Xperia XZ using IPS screen with a size of 5.2 inches. This screen has a full HD resolution and technology Triluminos plus X-Reality. The core of the phone is equipped with Qualcomm Snapdragon chipset 820. This phone has a 3 GB RAM. This phone has 32 GB of internal storage and a microSD expandable with a 200 GB.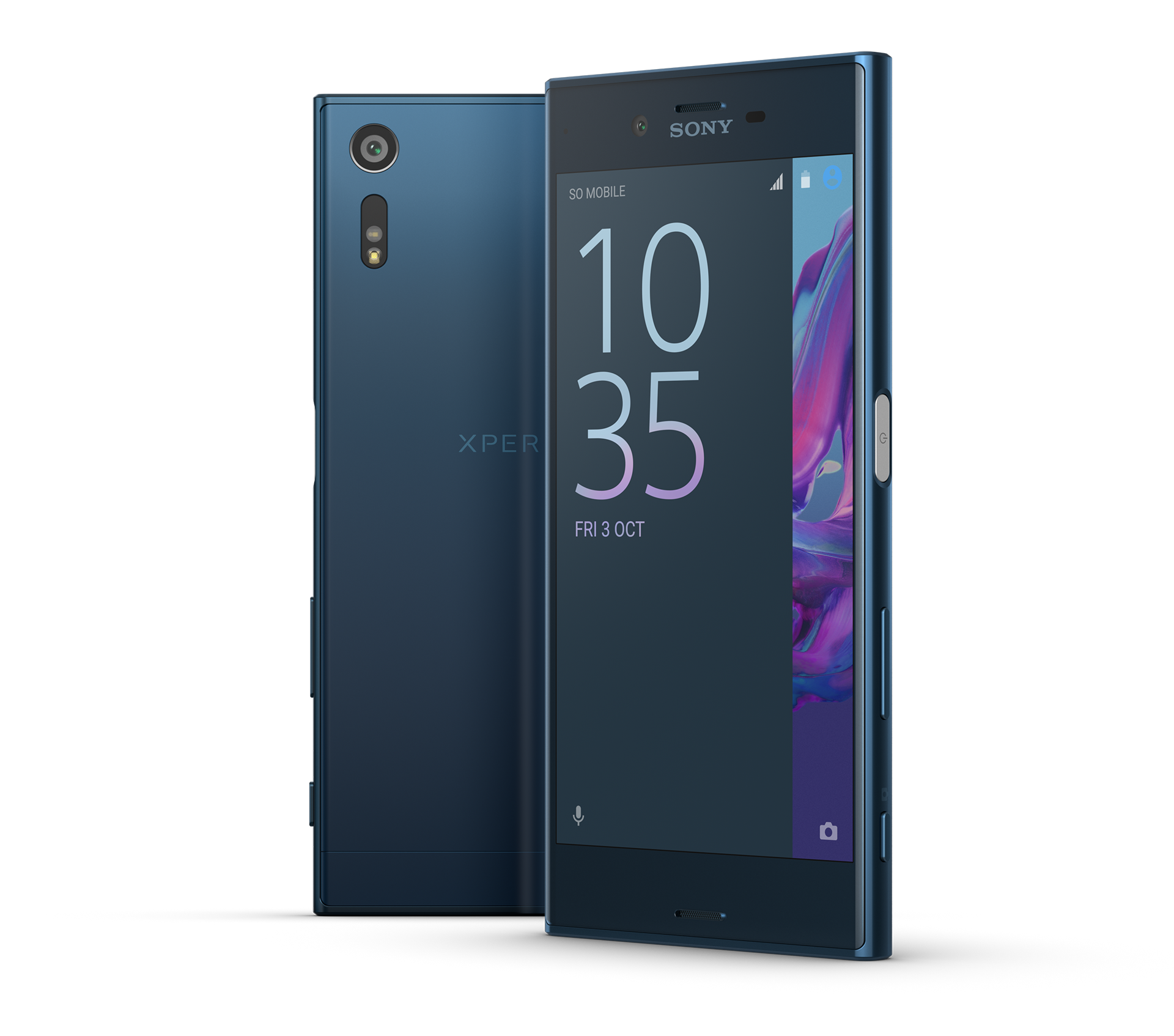 Xperia XZ
Sony equip the phone with a battery capacity of 2900mAh. The battery can last up to two days. Sony uses a microphone that features 3D surround stereo speakers and noise-canceling that produce the most amazing audio. The camera is a very interesting part of this phone. Sony equip the phone with 23 MP main camera size and IMX300 sensor size of 1 / 2.3 and 6 lens elements. You can use the camera to capture fast moving objects or in low light conditions. Sony does not provide optical image stabilization feature, but you do not need to be disappointed because this phone has a steady shot feature intelligent active mode.
You can take photos and video with the stable. The camera in this phone can record 4K video with a magnification twice. You can enlarge the object that you want without making the image quality is reduced. The phone is powered by manual shutter speed control. The front camera of this phone is 13 MP so you can take photos with the most excellent quality. You will get many benefits by using Xperia XZ.
Download Xperia XZ User Manual :
Read Quik Guide Xperia XZ :
Hopefully Useful to User Xperia XZ