Xiaomi Mi Note Pro Review (video).
Premium Professional Phone from Xiaomi
There's no other tech start up more phenomenal than Xiaomi. This company really made a big change in smartphone market and even it turned it upside down when it released smartphone devices with high end features at affordable price. With high end specs comparable with flagship smartphones from big names like Apple or Samsung, Xiaomi devices offered at half the price. Xiaomi is continuing its legacy as it launched the new Mi Note Pro this January.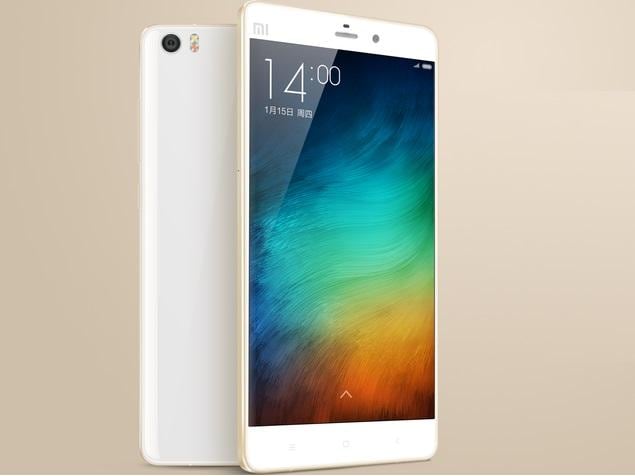 Xiaomi Mi Note Pro
After successful campaign in smartphone segment, Xiaomi moves further to higher segment. The Mi Note series becomes strong contender of high end professional phones popularly known as padphone. It can't be denied that the price is the main factor favoring Mi Note. However, Xiaomi aims higher and again, it aims Apple and Samsung as big contenders. Xiaomi Mi Note Pro is designed to head to head with Samsung Galaxy Note and Apple iPhone 6+, undeniably a very bold move for any smartphone makers. Competing on premium high end segment, Xiaomi packs advanced specs and features on this device. You can learn from Xiaomi Mi note pro user manual and review already widely available online that this phone deserves the role as Xiaomi flagship's model.
The most noticed feature of Xiaomi Mi Note Pro is its slim and sleek design. It is slimmer than iPhone 6+ yet it offers larger display. The metal and glass casing makes it has more elegant look compared to Galaxy Note series. When it comes to specs, this model dares to be compared with any high end smartphone. 2.5GHz processor and 3GB RAM offers best experience using the most sophisticated mobile apps. Full HD 5.7 inch display is very impressive and it has a combo of 13MP rear camera with image stabilizer and 4MP front camera. With 3,000 mAh battery, it is ready for high demanding performance.
If there's bad point about this model is the fact that it comes with older Android 4.4 KitKat rather than the latest Android 5.0 Lollipop. But it won't be a big issue as Xiaomi ensures that Mi Note Pro is compatible with Lollipop and soon the update will be available. Meanwhile, Mi Note Pro users will find the the MIUI is very attractive and intuitive. It is visually engaging and make easy access to various apps. Bottom line, Xiaomi Mi Note Pro is a good choice for those who needs high performance smartphone to support their professional activities. With the fact it costs less than other premium smartphones, it can be a best deal.
Conclusion specs of Xiaomi Mi note pro :
OS : Android 5.0
Screen size : 5.7-inch.
Pixel density : 515 ppi.
Camera : 13 Mp (rear) and 4 Mp (front).
Processor : Qualcomn Snapdragon 810 MSM8994 (8-core).
RAM : 4096 MB.
Built-in storage : 64 GB.
Battery Capacity : 3000 mAh.
Xiaomi Mi note pro not available today, will available in
here
.