Nikon D750 Review (video)
What do most photographers want to do with their camera at the present? There are several activities that they want to do with their camera. The most basic activity is indeed capturing the most special moments in both photos and videos. Therefore, the camera that they use must be perfect in capturing both stills and videos. After they make sure that they get the best photos and videos, they may want to share them. The camera thus has to allow them to share easily and conveniently. So, which camera they actually need? Nikon D750 full-frame DSLR should be the camera that they use.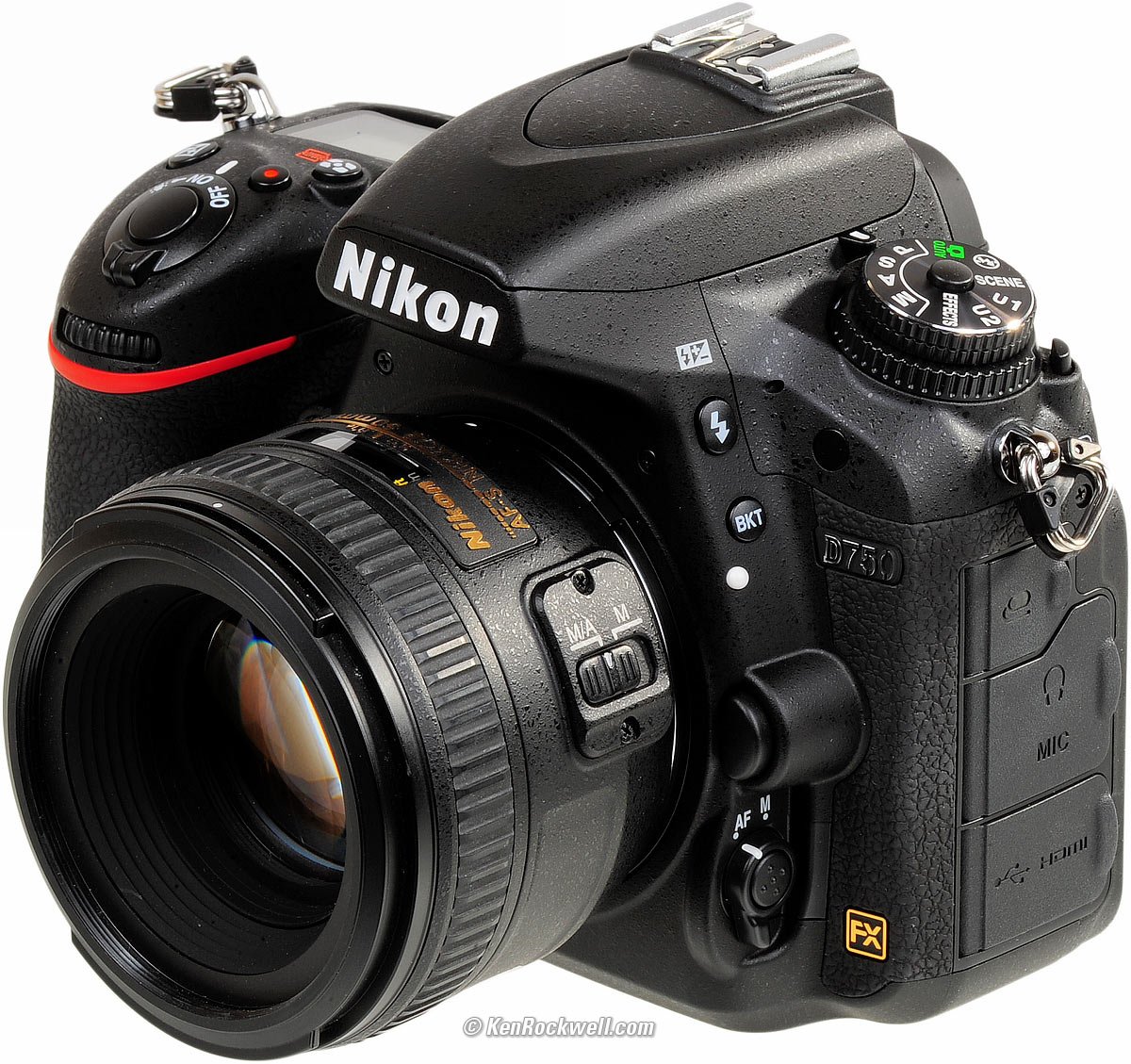 Nikon D750
What is special about Nikon D750?
This camera is special in everything. The camera uses the latest technologies introduced by Nikon, including 24.3MP FX-format CMOS image sensor that is paired with EXPEED 4 image processing. What can this pair do? With the FX-format sensor, the definition of the captured image will be significantly enhanced and there will be no noise at all. Even when its ISO sensitivity is set at high, noise, jaggies, false color, and moiré is still hardly seen on the image. How about the captured videos? Thanks to the EXPEED 4 image processing, every frame of the video will look very crisp and clear and blurs can be effectively eliminated. The image processing system also allows time-lapse photography to be done awesomely.
Photo and video sharing is a breeze with this camera. With built-in Wi-Fi connectivity, this camera can be connected to any smart devices that you have. What can you do after you connect it to your smartphone or tablet? Just think about what your smart device can do and you can do that with the camera. You can upload your photos and videos easily and you can use your smart device as a remote control for controlling your camera wirelessly. Put your camera anywhere you want, see what your camera sees using your smartphone, and touch your smartphone to let the camera shoot everything that it sees. With this versatile Wi-Fi system, you don't even have to carry your camera if you want to use it.
Is this camera only for pros?
The camera can be used by both professional and casual camera users. The camera is relatively easy to use, especially because Nikon D750 user manual concisely explains every detail of the camera and everything that the camera can do. The user manual is available for download from Nikon's website.
Nikon D750 specs :
Type : Single-lens reflex digital camera.
Effective Pixels : 24.3 million.
Lens Aperture : Instant-return type.
GPS.
Wi-fi
Monitor size : 3.2 in diagonal.
Monitor type : Wide viewing Angle TFT-LCD.
Battery life : 1230 shots (CIPA).
Nikon D750 features :
Full-frame freedom.
Ignite your creative desires.
Take you passion to the next level.
Shoot cinematically.
Stay connected.
A hobby that grows with you.
See Nikon D750 specs more,
here
.
See Nikon D750 features more,
here
.
Buy Nikon D750 now,
here
.
Nikon D750 user manual English (
download
).