HTC RE camera review (video).
Small Size With Powerful Performance Of HTC RE Camera
A camera that's easy to grab is what HTC RE camera offers you. This tiny camera comes at the size that perfectly fits to your hand that will give you total convenience in taking pictures, though you may need to spend some time to learn HTC RE camera user manual first before using it. As it's the era of selfie, you can easily point this small camera to yourself and take selfie as much as you'd like. There won't be any trouble to grab a bulky camera on your hands. The small design makes the best of this HTC RE which gives it such huge popularity. With such tiny size, this camera still gives such high quality images that won't dissapoint you.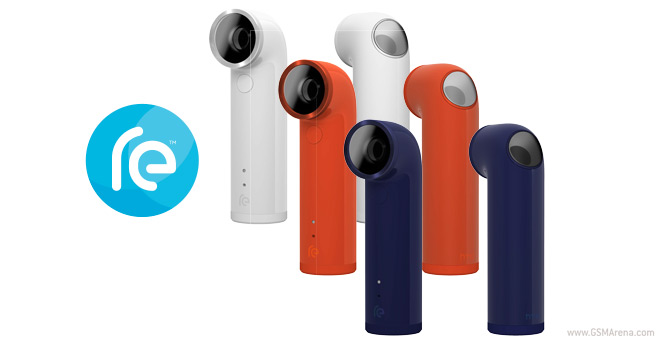 HTC RE Camera
Of course, the hand-fitted size is not the only thing that's good from this camera, though it's definitely the most obvious feature coming from this HTC RE camera. Despite it's small size, this camera is powerful enough to produce good quality images. It works on single button operation that simplifies everything on the device. It doesn't give any distraction on the setting. Therefore, this small camera makes a perfect companion for those who dislike the hassle of setting their camera. It only requires one push button to take photo and shoot video. Making sure that user can get the best angle for their photo, this camera is equipped with 146 degree wide angle lens. If you read through HTC RE camera user manual you will find this feature truly gives you the comfort of taking best pictures without dealing with the hassle of working on clumsy viewfinder.
As this camera comes at the right size, you can slip it in your bag and you are ready to take photo anywhere you go. If you love to take photos of your daily activities, then you can get the complete accessories for this camera that will allow you to strap your HTC RE into your backpack, bicycle, or the corner of your room to take more photos at the best angle. The camera itself get 16MP sensor that can produce HD videos too. You can connect it to Android and iOS smartphone easily, so you can share your photos instantly. Go to the bottom of HTC RE camera user manual and you will find another surprise as you can bring this tiny camera underwater. The waterproof construction allows you to bring this camera to 1 meter beneath the water, makes it the best companion for your daily photography.
Conclusion :
Specs :
Size : 26.5mm diameter, 97.7mm height.
Sensor : 16MP, 1/2.3" sony CMOS sensor.
Battery : 820mAh rechargeable battery.
memory : Expandable microSD storage.
Weight : 66.5 grams.
Features :
Grip sensor instantly turns on the device when it is picked up.
One-hand operation design.
One tap for photos; One press for videos.
Time-lapse recording. setting control via your smartphone.
Android (4.2 and above) and iOS compatible.
Seamless integrayion with your existing photo gallery.
HTC RE camera user manual coming soon.