Nokia X2 review (video)
A Cheap Phone with Amazing Memory
The existence of Nokia now increasingly became disappeared. However, there are still many users who looking for a phone with stable prices, for example Nokia X2. Although it has a simple style, Nokia X2 also has complete features.
The Designs
Nokia X2 presented with candybar design and small size. In addition, if you want to have more than one sim card, Nokia is also designed with dual sim-card. This can allow you to have 2 cards and will not bother you in replacing cards constantly.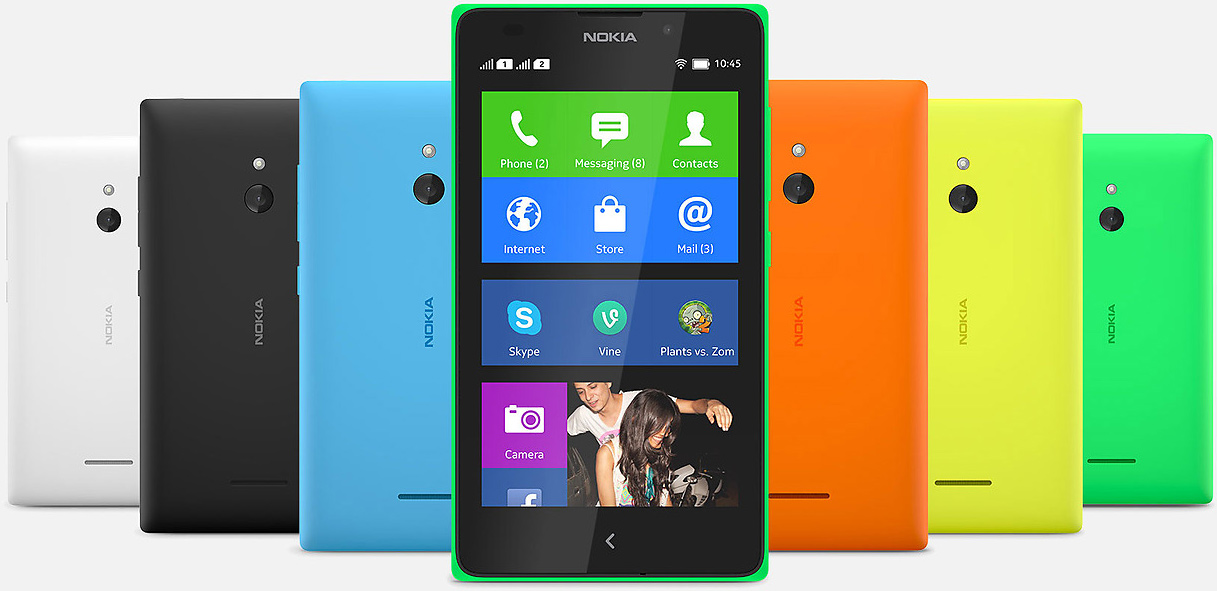 Nokia X2
The Overall of Specifications.
For Nokia X2 user manual, it has a screen size of 4.3 inch with a resolution of 480 x 800 pixels and IPS LCD technology. Nokia X2 also equipped with Scratch-resistant protective layer of glass and screen ClearBlack display to produce clear and clean screen. Small screen would be an advantage Nokia X2 because it can be eased in using one hand. Nokia X2 also has many color options.
Nokia X2 user manual about its internal memory, it has up to 4gb internal memory. If this internal memory is not enough for you, ypu can add MicroSD as external memory. The maximum capacity of external memory is 32gb. Besides, Nokia also give a Cloud OneDrive storage with maximum capacity of 7gb
Nokia X2 is still using Android Jelly Bean 4.3 system and equipped with User Interface Nokia X platform 2.0. UI. It is because they eliminate a variety of Google applications that always available on Android Smartphone.
In Nokia X2 user manual, there is not available of Play Store on this phone, you can use Nokia Store to find popular applications. You also no need to worry about that because Nokia is still give you access to easily install those applications.
It is also available Chipset Qualcomm MSM8210 Snapdragon processor 200 with Dual Core of 1.2 Ghz speed. It also available of 1 Gb of Ram, combined with the Adreno 302 GPU. It better than Nokia x which only has 512mb of RAM.
The resolution of camera of Nokia X2 is 5mp on the main (back) camera which equipped with autofocus, LED flash and a sensor sized 1 / 4inch. To make a video call, the phone is already providing Skype or other applications with a VGA on the front camera. Very reasonable, why does the camera of Nokia X2 very minimalist, due to the very cheap price of this kind of Nokia.
Nokia X2 review pros and cons :
Nokia X2 having following pros :
1GB of RAM with dual-core processor.
Apps in Nokia is good.
Good camera.
Nokia X2 having following cons :
Just 1800mAh battery capacity.
21.1Mbps (we like 42 Mbps now).
Nokia X2 review specs and features :
Nokia X2 specs :
Main camera sensor : 5Mp.
Display size : 4.3 inch.
Processor :Dual-core 1.2GHz, Qualcomm Snapdragon 200.
RAM : 1GB.
Pixel density : 217 ppi.
Max data speed DL :HSPA 21.1Mbps
Battery capacity : 1800mAh.
Mass memory : 4GB.
Etc.
Nokia X2 features :
Say hello to android apps.
The most popular microsoft experiences.
This is fastlane. GO!
Glow bright.
1Moth free worldwide calls on skype.
Mix radio.
Off the grip. On the map.
Etc
Learn more Nokia X2 with download Nokia X2 user manual in below. We belive with read user manual, you can use Nokia X2 better.
Download Nokia X2 user manual :
download Nokia X2 user manual (here).
Hopefully useful to user Nokia X2.
Please coment below about this article.