Sony Xperia T3 review video.
Slim Smartphone with High Specifications, Sony Xperia T3
Being slimmer smartphone is usually having a better design. Sony provider has been popular for the ability in creating designs of smart phones. Almost all smart phones of Sony have been designed very well including Sony Xperia T3. It is not only designed elegantly and very slim, this phone has leading and wonderful specifications as it is exclusively aimed at high class people with extremely expensive price. The price of Sony Xperia T3 is closely same as Sony Xperia T2. Though it is very expensive, you will never get disappointed due to the high quality specifications.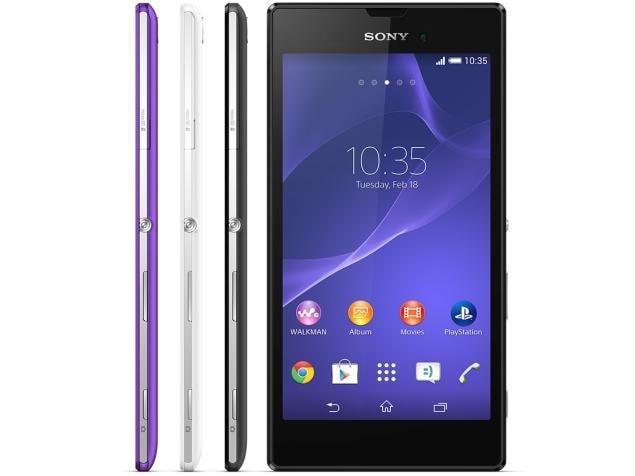 Sony Xperia T3
Screen
The specifications of SOny Xperia T3 are really good for medium smart phones. It can be proved from the screen. This phone is supported with the High Definition (HD) screen with excellent quality. In addition, IPS panel competes the HD screen making users get easier in touching the screen. The size of screen is wide, 5.3 inches so that for those like playing games and wide screen, it is being the right choice. With the wider screen, it is not complete without bad resolution. It is supported with 720 x 1280 pixels for the resolution. The sharpness of screen will be better as it has been provided Mobile BRAVIA engine 2 technology and Triluminos display to support the work of screen and camera. Though SOny Xperia T3 has very good quality screen, it still has weaknesses. It does not have anti-scratch layer to protect the safety of screen. It makes the screen easy to scratch. But, this weakness can be covered with the slim body with the thickness of 7 mm.
Weight
Having 5.3 inches for the screen size, the overall weight of Sony Xperia T3 is only 148 grams. It definitely gets easier for you to hold and bring it anywhere. It is because this phone is not too big and very slim. It is appropriate for carrier people.
Camera
Looking at the camera of Sony Xperia T3 is very impressing. It is supported with a main camera in size of 8 MP. The high quality camera is also completed with autofocus, touch focus, LED flash and many more. It is really helpful for users liking taking photos and objects. Meanwhile, the front camera has a size of 1.1 MP. In addition, it has a video recorder with full HD quality. The capacity of battery is 2500 mAh and reaches 14 hours with non removable battery.
Hardware
Sony Xperia T3 is supported with operating system of Android Kitkat 4.4.2, the new system. It also has wide capacity of RAM and Quad Core CPU. Users do not worry if they want to save music, videos and games file on phone. It has an internet system with the speed of LTE. It has been provided a premium connectivity including WiFi, GPS, NFC and Bluetooth.
Sony Xperia T3 review specs and features :
Sony Xperia T3 having following specs :
OS : Android kitkat.
Screen size : 5.3 inch.
Processor : Snapdragon 1.4 GHz Qualcomm Quad-core.
Camera : 8 Megapixels.
NFC.
Mobile BRAVIA Engine 2
RAM : 1GB.
Battery : 2500 mAh.
Sony Xperia T3 having following features :
Slim and beutiful.
Great camera.
Exmor RS for mobile.
LTE/4G is very fast.
Battery STAMINA Mode on.
See Sony Xperia T3 specs more (
here
).
See Sony Xperia T3 features more (
here
).
Learn more Sony Xperia T3 with download Sony Xperia T3 user manual in below, we belive with read user manual you can use Sony Xperia T3 better than now.
Download Sony Xperia T3 user manual :
download Sony Xperia T3 user manual coming soon (download).
Hopefully useful to user Sony Xperia T3.
Please coment below about this article.